Ahref Positions Explorer: Know Your Strongest Keywords
Figuring out which keywords can give your Joomla website better chances at climbing the ranks is best done with a comprehensive tool that gives you the information in different aspect. One of the best SEO extensions Joomla users can work with is the Ahref Positions Explorer – a simple keyword searching tool that promotes profitable and organic keyword use.
---
Using it is simple – just input your domain on the search bar, and everything else is done for you! The results will yield a number of relevant information, including:
An estimate count on organic keywords and monthly organic traffic;
Your ten biggest competitors (based on the domain entered);
Position distribution of keywords, which is set in a simple graph;
Your top 5 organic keywords; and
Your top 5 pages.
The tables and charts will provide more information when you mouse over them and the columns contain most of the information you need, such as the amount of traffic that goes through each keyword, their corresponding results, and the last time the data was updated. There are also lots of SEO tips to help you get used to the interface.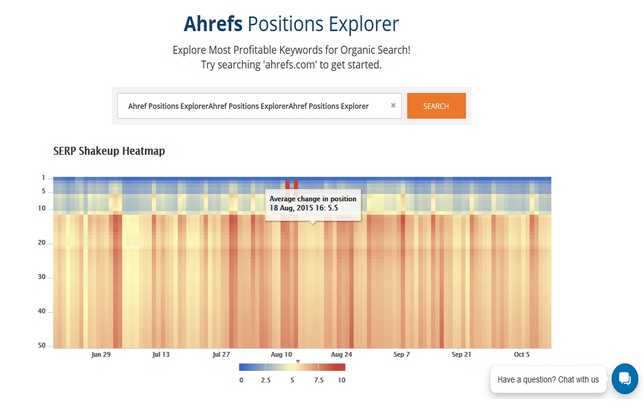 But that's just the overview. The positions explorer will also let you look closer into the organic keywords, identifying the position on each one and their respective volumes. You will also be able to view the top sites that use these keywords and the amount of traffic they're associated with. This is definitely one of the best SEO tools that Joomla website owners can take advantage of in improving their Joomla SEO.